Hi There!
I'm Elva and I love the internet. I have over five years of experience in copywriting, editing, management of standard and ecommerce websites, and social media management.
The first and only time I was ever grounded at home, was for drilling holes through our ceiling, without permission, in an attempt to get us online. I still go to great lengths to get the Internet working for people, but I've found a much more professional way to do it.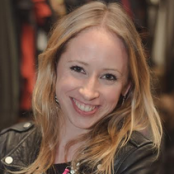 Elva Carri
What can i help with?
Every business is different, these are some areas that you might need help with.
Your website
I help companies improve and maintain their existing websites. Is the layout optimising business or is it hard to navigate? Is the tone on brand and easy to understand? Are people finding you when they Google your services? Between analytics and experience, I can tell you what's working, what isn't and improve it.
Your social media
A good social presence is an important part of keeping your business looking current, alive and breathing. It's also an increasingly popular way for customers and clients to get in touch, be it B2B or B2C. An inactive social channel can actually decrease trust in your brand.
Your Content
Keeping your site fresh and engaging isn't about redesigning it every twelve months, it's about providing relevant, local, helpful and interesting content on a regular basis. I'm an experienced journalist and editor and have written for everything from corporate blogs to lifestyle magazines.
Your Options
1. An Ongoing Package
Avail of weekly blog or news posts for your website, daily management of two social media channels, consultancy services, website updates and reduced rate in-house training for you or your staff.
2. Copywriting Services
Have your website content re-written to ensure it's clear, concise and trustworthy, while still being optimised for search engines. Or request one off or regular articles to keep your website alive and ranking in search results.
3. Social Management
Grow your social reach on the channels that suit your brand. I bring all the tricks of the trade – without the cat videos! Let's get customers excited about what you do.
4. In-House Training
In-house training for you and your staff. Learn the basics or advance your skills in Wordpress and Social Media to take your brand into your own hands. Designed to suit your business and with made-to-keep manuals supplied.

How It Works: I typically take on clients for one day's work per week over an extended period and sometimes take on larger one-off projects. When things are busy, I enlist the help of other experts and freelancers within my network to ensure nothing is ever missed, and everyone is always happy.